If you're trying to achieve the BEST P90X results, there are three important tips to achieve. Now, I will give you a fair warning, these tips are NOT difficult…some may call them "basic". BUT, if you apply these three tips with a secret I'll share below, you'll not only have the best P90X results, you'll have long-lasting results too.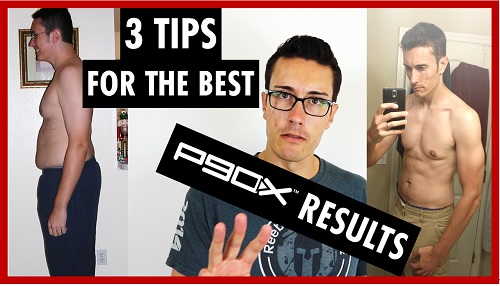 While you are trying to get better at working out, you may get frustrated. After all, when I first was trying to figure out P90X, I wanted IMMEDIATE amazing results.
I started out at 260 pounds and on the border between overweight and obsese. I felt like crap too!
But then, as I continued P90X, I was getting frustrated as I wasn't getting the results I thought I deserved. Turns out…I wasn't following the 3 tips I'm giving you today!!
So, ready to start your amazing P90X Transformation like Brian did? Start with the video below first, then continue on for my write-up on the three tips for the BEST P90X Results!
BEST P90X RESULTS? First, Tip #1
Tip #1 is Nutrition. I'm going to throw it out there now as it's the elephant in the room that EVERYONE seems to ignore!
We need to STOP ignoring nutrition!! It doesn't have to be as hard as you think. If you follow the right meal prepping, you can be successful. My best options are following the nutritional container system with Beachbody. The reason is that it helps significantly with the ability to easily track what to eat versus having to do a bunch of calculations!!
In addition to the containers, using Shakeology and for snacks BeachBAR is my favorite go-to.
TIP #2 for Best P90X Results: Track Trackity Track!
I use my Apple Watch consistently to track my heart rate (get yours here). In addition you can also get FitBit or another tracker if you don't own an iPhone.
In addition, be sure to track your weightlifting skills using the provided trackers that you can find within your Beachbody on Demand account. This way you can marvel in your badassery when you increase weight!
TIP #3 for BEST P90X Results: Modify and Be OK with that!
Would you believe me if I said the dude below got amazing results and modified like crazy??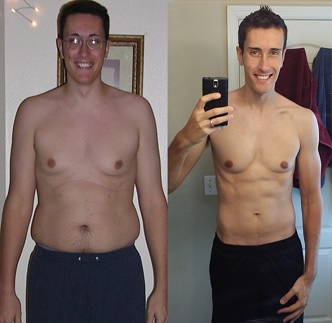 Well it is true! I modified the heck out of my programs and still got pretty decent results (I still do modify for certain moves today!).
The point is, stay consistent and don't worry about keeping up with the people on the video. Your key point is to show up every day and do the best that YOU can do. If you follow this secret, you'll get the results you deserve!
Ready to maximize your best P90X results? Then get started now
Yours,
Coach Bob