Today is Transform 20 Day 1! I have been waiting on Shaun T's return ever since INSANITY Max 30 Day 1 began back in 2015.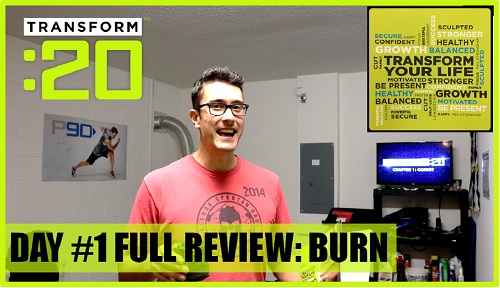 Transform 20 Day 1 – What is this Program all About?
Transform 20 is comprised of 6 weeks of strengthening and cardio routines made by the famous Shaun T.
The equipment needed for Transform 20 is simply a towel and a step riser that will kick your butt and take your name! Learn more about Transform 20 on my overview post here.
Buy Transform 20 on BOD now (and get free coaching)
Transform 20 Day 1 – BURN Review
It's time! Today was BURN, which is part of Chapter 1: COMMIT.
Take a look at my YouTube video review to get the details on this incredible day #1:
Get the Energize Pre-Workout I mentioned in this video: Click Here
Yours in Fitness Success,
Coach Bob