Today is Transform 20 Day 1! I have been waiting on Shaun T's return ever since INSANITY Max 30 Day 1 began back in 2015.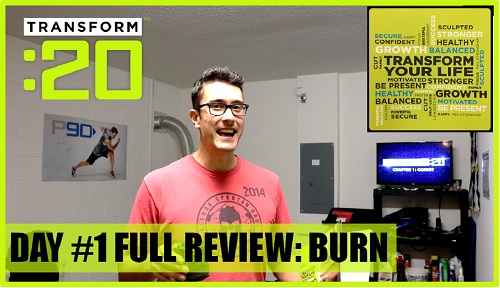 Transform 20 Day 1 – What is this Program all About?
Transform 20 is comprised of 6 weeks of strengthening and cardio routines made by the famous Shaun T.
The equipment needed for Transform 20 is simply a towel and a step riser that will kick your butt and take your name! Learn more about Transform 20 on my overview post here.
Beyond towel and step riser for day 1, I do recommend that if you have a hard floor that you get yourself a proper exercise mat. My favorite that I use throughout my workouts is the Gorilla Mat.
Buy Transform 20 on BOD now (and get free coaching)
Transform 20 Day 1 – BURN Review
It's time! Today was BURN, which is part of Chapter 1: COMMIT.
Take a look at my YouTube video review to get the details on this incredible day #1:
Get the Energize Pre-Workout I mentioned in this video: Click Here
Want to see even more Transform 20 details? Check out my recently posted Transform 20 Review post!
Yours in Fitness Success,
Coach Bob