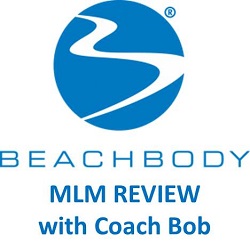 As the leader of Team Sweet Life, a strong network within the Team Beachbody Coaching opportunity, I often get a lot of questions about Beachbody as an MLM company. Today I'm sharing my personal Beachbody MLM Review and the difference between a "real job" and an MLM opportunity such as Team Beachbody Coaching.
Beachbody is the parent company of a LOT of different well known brands such as P90X, INSANITY, Shakeology, 21 Day Fix, and many more. But there is some outstanding skepticism about the Beachbody MLM that includes things like:
Is Beachbody a reputable company?
Is this one of those "Pyramid Schemes"
Can I actually make money or is this a pipe dream?
What is the real difference between the Beachbody MLM and a real job?
I will answer all of these questions in this Beachbody MLM Review to help you decide whether this is a company that you can be successful in, or not.
Beachbody MLM Review – My Video Review on WHAT Beachbody is All About
Is this a reputable and long, sustaining business model? Why not get a REAL JOB? Well, as an executive who has climbed the American Corporate "Job" Ladder, let me explain my views on this Beachbody MLM Opportunity:
Beachbody MLM Review – Beachbody vs. A "Real Job"
As I write this post, I think about a few questions that I had when I was searching to see if Beachbody Coaching was legit or not. Below are a few of the frequently asked questions regarding Beachbody, and what I personally discovered or realized as it relates to this Beachbody MLM Review.
FACT or FAKE? You have to SELL Things to PEOPLE!!!!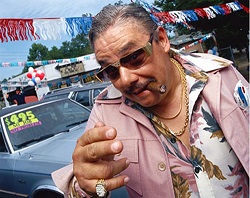 If the word SELL freaks you out, trust me I'm right there with you. Personally I do not like selling and tricking people into buying stuff.
What I learned is that through the power of sharing my story and the products I was using, people started reaching out to ME, versus me attacking them (see: Beachbody Coaches do not need to sell).
Beachbody spends millions of dollars each year for infomercial advertising. This advertising creates brand awareness!
Think about the next time you are watching TV and see P90X, INSANITY, T25, Brazil Butt Lift, or any other informercial. This is creating awareness!
FACT or FAKE? It COSTS MONEY!!!
I can absolutely understand this concern with the Beachbody MLM. Why the heck would you have to pay to be a part of this entire organization?
I started thinking about it this way: if it would be free to join Beachbody, everyone would do it (and most would not work hard enough to earn the lucrative income). The reason we have a $39.95 one time start-up fee and an on-going $15.95/mo fee is to cover what you DO NOT want to deal with!! This includes:
Inventory of products (who wants to keep a bunch of P90X's in their garage?)
Shipping of products (you don't have to pay shipping, the customers pay upon checkout)
Customer service and returns (the last thing is to deal with a DVD being scratched or dented/etc. Beachbody handles ALL of that).
Website Maintenance
I think of the Beachbody Coach Cost as a very nice benefit to rid myself of dealing with shenanigans versus if I owned my own company.
FACT or FAKE? ONLY THE PEOPLE AT THE TOP MAKE THE MONEY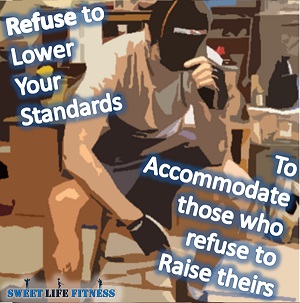 This is my favorite part of the Beachbody MLM Review. This type of concern I had also made me think about the whole Beachbody Pyramid Scheme ordeal. Is this really legit?
Let me share two things that I learned:
You earn $0.00 off of anyone who joins your team as a Coach. You literally do not earn a DIME off of just having Coaches who don't do anything.
You can earn a good part-time income off of only product purchases. I have earned $13,000 in one of my first years without adding new coaches.
But the next question really is, but HOW could you earn a six figure salary? This is where the perception of the "people at the top make the money". I have a lot of Coaches that are no where near the top making this type of income because they possess two important traits:
They are ALWAYS helping people (your income is a direct reflection of the amount of lives you change)
They LEAD a team.
I thought to myself, how is this no different than a regular job? The LEADERS (Managers, Directors, Vice Presidents, etc) normally make the most money.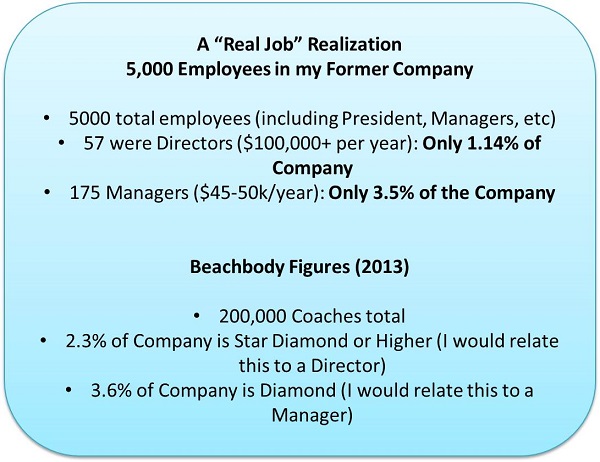 But here is the real kicker of why I'm so excited about this Beachbody MLM Review: there are two main differences between a "Real Job" and Beachbody when it comes to getting yourself to a six-figure salary:
In a REAL job, you have to work your way up the corporate ladder. There is no guarantee that you'll get promoted, even if you are working hard. The bigger the company, the more competition there may be for the next promotion (let alone if they open a position externally).
In Beachbody MLM, you can literally out-rank the person that sponsored you (this has happened on my team!). You can earn more money and be at a higher Beachbody Coach Rank, whereas in a normal job you can't really outrank your boss (unless you get promoted up two steps to become his/her boss!).
So how can I become Successful in the Beachbody MLM?
I spend a LOT of time developing and training Beachbody Coaches that join Team Sweet Life. We even have a fully hosted Training Site that is just for our coaches (check it out for yourself). Beyond just helping you succeed, here are the tips to becoming a SUCCESS with the Beachbody MLM.
Share VALUE not a Sales Pitch: As I mentioned above I really think it's dumb to blast a bunch a links on facebook about "buying your latest thing you got involved in". I also think it's sleazy to reach out to your friends and try to get them to buy things (they will run away from you!).
Be CONSISTENT: If you treat Beachbody Coaching as a business, it will pay you like a business. Be consistent with what you do every single day. Focus on what you would do in a "real job". You would go to work every day, you would work hard every day, and you'd collect your paycheck on payday. Why would you not treat Beachbody differently if you want to build up your income and live a lifestyle of freedom? Sound pretty exciting? It really is that simple, and it's worked for me and the other Team Sweet Life Coaches.
Lead a TEAM for a 6-Figure Business: Just like a Director, VP, or CEO leads a team, if you want to earn the big bucks you need to get in the same mindset. We share exactly how to do this when you join the team.
Whether you are considering becoming a part of Beachbody or just checking this out, I truly hope you found VALUE in what I learned. I wouldn't give up my experience or my time with Beachbody for anything!
If you are interested in joining our team, connect with us or check out the Beachbody Coach page for more information prior to getting started. Also, be sure to share this Beachbody MLM review post with others who may find it useful.

Yours in Success,
Coach Bob
Team Beachbody® does not guarantee any level of success or income from the Team Beachbody Coach Opportunity. Each Coach's income depends on his or her own efforts, diligence, and skill. See our Statement of Independent Coach Earnings for the most recent information on the actual incomes of all our Coaches.