Day #1, Round #2 of the PERFECT STORM WORKOUT. After messing up a bit (more on that in the video below) , I decided to come back to where the magic originally happened: The Perfect Storm.
So for Day #1 of the INSANITY Max 30 Workout, I'm doing the famous CARDIO CHALLENGE Workout!
So let's get those GAME FACES ON!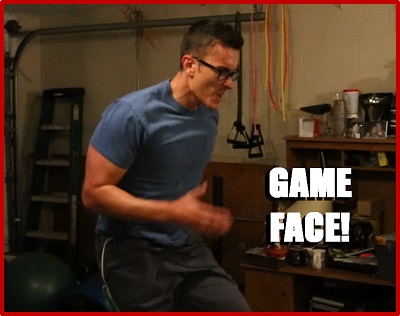 INSANITY Max 30 Workout -It's GAME TIME
When I initially did my INSANITY Max 30 Review, I was in the best shape of my life. But there was one big thing I was doing then that I'm not doing now:
FOCUS!
I need to stay focused and stay consistent to a calendar (as I talk about in this video below). So what that means is that over the next 60 days, I'm sticking to the INSANITY Max 30 calendar and making it happen. ARE YOU IN?????? I want you to do the same thing too!!
Are you ready to do the PERFECT STORM with me? Click to the menu above that says "FITNESS PROGRAMS" and get your copies of Body Beast and INSANITY Max 30 today!
IF you already have them, be sure you are fueling correctly with either Shakeology or the Beachbody Performance Line.
Don't ask me later what my secret to success is 😉 I just included the links above.
I can't wait to see what we will accomplish in the next 60 days
Yours,
Coach Bob