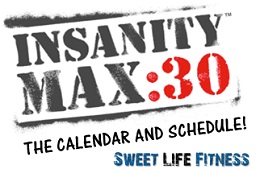 You better watch out. You better not cry (although you might). You better not pout, I'm telling you why: SHAUN T. is back in the town! This time with INSANITY Max 30, and I can't wait to start this up with our Team Sweet Life community (keep an eye on my blog as I share my updates). On this page you can get your copy of the INSANITY Max 30 Calendar and Schedule downloads.
If you are like me and don't like to write on the nice calendar that comes in the box, these resources are for you! (P.S. Look below the calendar for some extra tips for starting your INSANITY Max 30 journey).
Click here to get your INSANITY Max 30 program
Whoops, looking for the original INSANITY Calendar?
INSANITY Max 30 Calendar and Schedule Download
Whether you are doing the regular INSANITY Max 30 calendar, or the Ab Maximizer schedule, this print out will work for you. In fact, it is set up in the way where you can fill in what workouts you are doing on each day (this is helpful for hybrids and for when your schedule needs to adjust). Whether you're a dude or a girl ready to get results with Max 30 (PS see Quinn's Max 30 Results!), this calendar will work!
=>Click here to download the INSANITY Max 30 schedule now<=
Below is what the normal INSANITY Max 30 calendar looks like if you want to follow along day-by-day.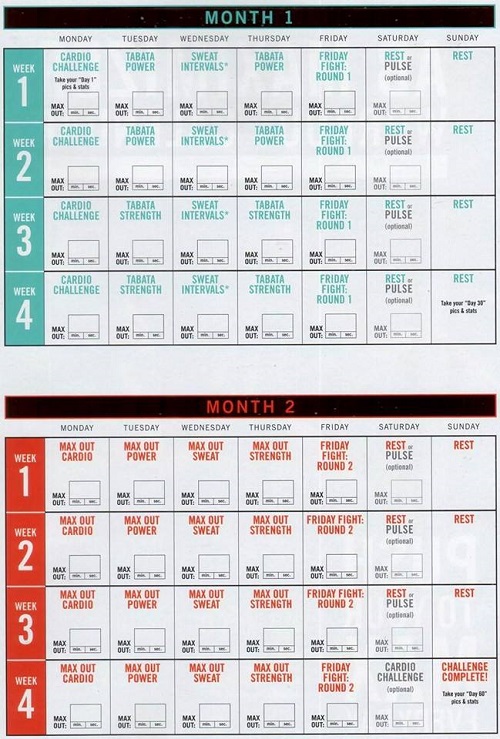 INSANITY Max 30 Calendar – What about the Ab Maximizer Schedule?
There is an Ab Maximizer workout calendar with Max 30. According to the book, follow this calendar if you want Shaun T's six pack abs (sounds like a pretty bold statement, eh?). 10-15 mins per day adds the Ab Attack: 10, Max out Abs, and 360 Abs into the schedule.
If you don't yet have the Ab Maximizer DVDs, you can get them HERE on demand.
What does it truly mean to "Max Out"?
As you get ready for your INSANITY Max 30 schedule to begin, you might ask yourself: "Self….what does it really mean to 'Max Out?'"
That is a great question, and one I had as well. Here is the exact definition from Shaun T:
Dig Deep and try not to stop. When you can't go a second longer and you have to take your first break or stop in the middle of an exercise – YOU HAVE MAXED OUT!
Be sure to keep your calendar handy so you can write down your Max Out time each day!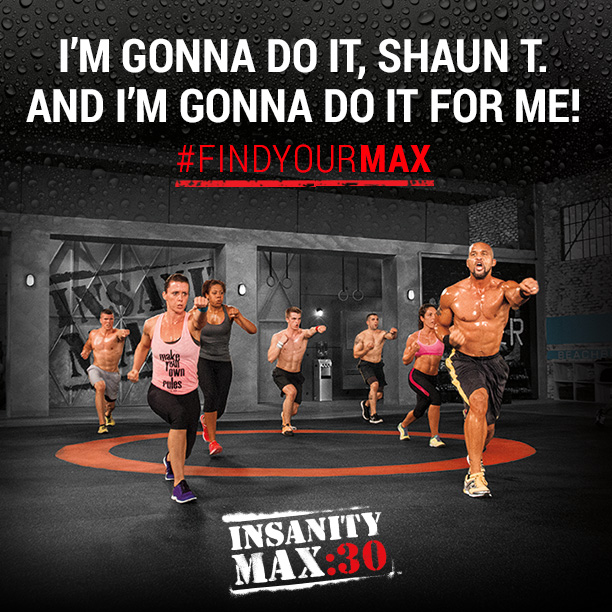 And for your viewing pleasure, check out what it means to Max Out in my video below:
What Workouts will you Encounter on the INSANITY Max 30 Calendar?
You're going to encounter so many good workouts on the Max 30 Calendar. It will be hard, don't get me wrong! I had a long of struggle staying on the game, but it paid off nicely with my INSANITY Max 30 Results. It will work for you too!
At the end of the day, the real secret and the hardest part of INSANITY Max 30 is sticking with the program consistently. The first step is easy as we tend to be fired up about our new INSANITY Max 30 calendar and schedule. But then, as the days tick on, only the true warriors will stay!
This is what happens when you stick with the INSANITY Max 30 Calendar faithfully: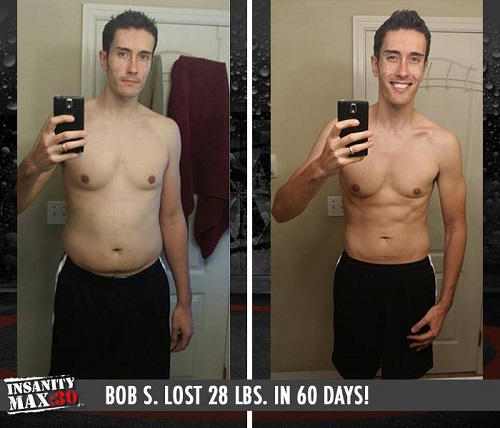 Yup, that is me, your Coach! I can help you through the INSANITY Max 30 calendar each step of the way. Grab your streaming service now and let's rock this thing:

Get your MAX 30 today at the best price:
Are you starting INSANITY Max 30 soon? If you are, be sure to join our online private group with other INSANIACS of our Team Sweet Life Community. Join Sweet Life for free, and you will receive your exclusive access to our group.
Yours in MAX OUT Success,
Coach Bob