Do you find yourself fired up for the LIIFT4 workout program? Did you know you can get yourself a full LIIFT4 Preview Workout before committing full speed? Yes! It's true! Today I'm going to show you how to get a LIIFT4 preview by checking out Joel's Lift and Hiit workout.

LIIFT4 is a program by Beachbody Super Trainer Joel Freeman that combines both HIIT (high intensity interval training) with Lifting.
Here are some awesome facts about the upcoming LIIFT4 before we get to the super secret preview you can do today:
8 Weeks Long
4 Days Per Week
30-40 minutes per day
Mixture of both cardio and weight lifting in one program
LIIFT4 Preview Workout Available NOW On Beachbody on Demand
Ready for the super secret way to check out the LIIFT4 preview workout? Then simply watch the video below. If you don't believe me, even JOEL himself gave a nod to this super secret workout as a viable preview to LIIFT4 on a recent instagram post: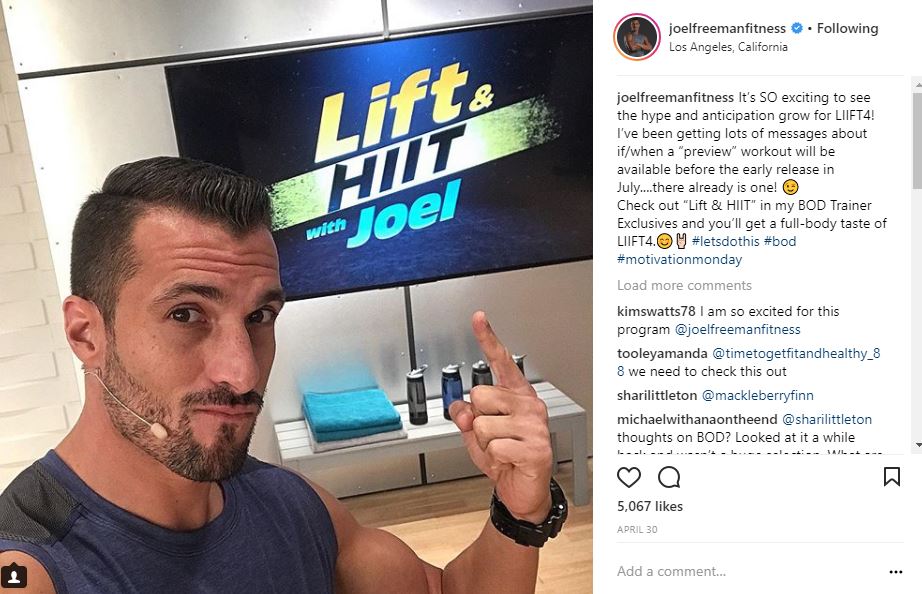 ==>Check out the Lift & HIIT: Full Body Xpress workout today
Want to see my official LIIFT4 workout reviews?
LIIFT4 Preview Workout – Lift and HIIT Workout Moves
The Lift and HIIT workout on Beachbody on Demand features 3 blocks of lifting and cardio in around 17 minutes. Keep in mind the actual LIIFT4 program will be 30-40 minutes in length depending on the day.
Are you ready to get LIIFT4? Check out all of the details on Beachbody on Demand today!

Thanks for reading this LIIFT4 Preview workout program. Want a program from Joel without weights? Check out the CORE DE FORCE Calendar for another option!