A common question I have been receiving with the new INSANITY Max 30 workout is: "What does it mean to Max Out with INSANITY Max 30??". That is definitely a fair question, and today I want to share THREE ways I focus on Maxing Out to get the best results. Let's get started with what it means to MAX OUT with INSANITY Max 30.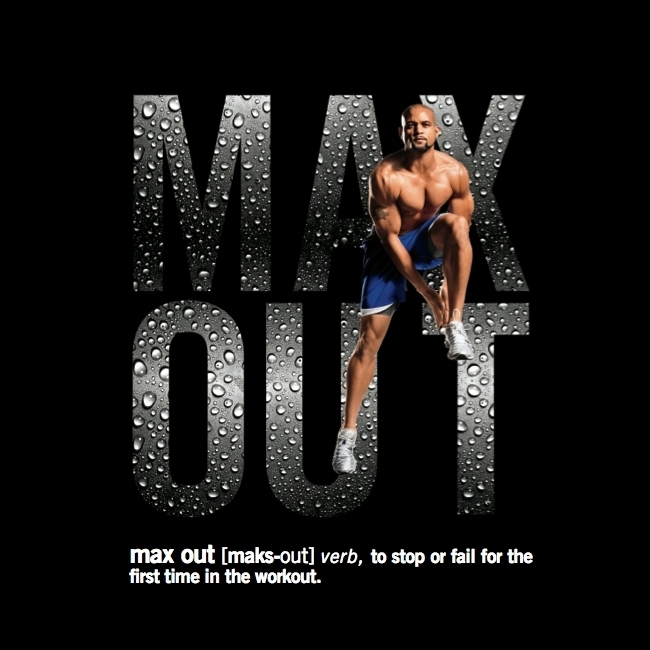 "Maxing Out" in workouts is actually no new term. It is used by different gym rats and body builders to push themselves to their limits daily.
The same type of concept applies here with what it means to Max Out with INSANITY Max 30. No matter where you start in your fitness (overweight to athletic) – this program can do wonders for your weight loss results (see my 60 day experience in my INSANITY Max 30 Results post). If you are one of my frequent visitors looking for a P90X3 version of this motivational post, then check out how to Get Better with P90X3.
What it means to MAX OUT with INSANITY Max 30 – The Video
Check out this video, which attempted to be funny in the beginning but pretty much failed at that…lol
Ready to Max Out? Get the best price from my website when you click here. All packages come with FREE coaching and support from Coach Bob and Team Sweet Life Fitness.
What it means to MAX OUT with INSANITY Max 30 – Three Ways I Max Out Daily
Ok folks…to me, what it means to Max Out with INSANITY Max 30 has MUCH MORE involved than just your max out time. Here are the three ways I max out daily. Ready? LET'S GOOOOO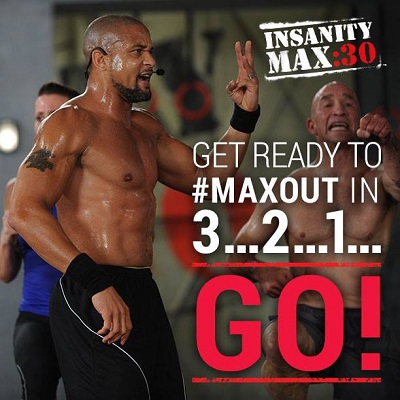 #1 – Your Max Out Time: What it Means to Max Out
I guess I'll just start with the obvious as it is the core foundation of INSANITY Max 30. But I am going to put a twist on the Max Out time based on my own experience. Also, just to ensure you don't think I'm some overweight troll sitting behind a computer, here are my Round 2 INSANITY Max 30 results. I lost a great deal of inches and weight after plumping up too much during the holidays LOL: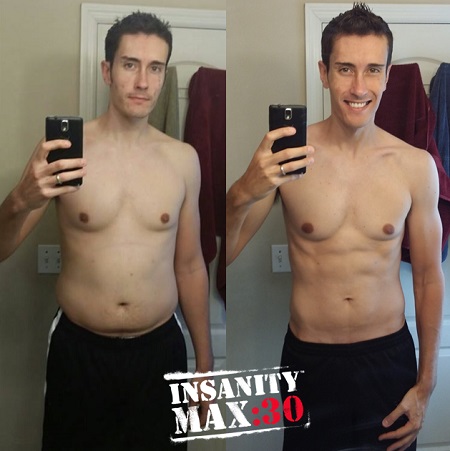 Here are a few tips that I use daily when I focus on maxing out:
Of COURSE we want to try and hit that 30 minute max out time. I challenge you to NEVER hit 30 minutes!!! HUH!?!?! What!?!? Yep….don't hit it. If you do, or when you hit near 20 minutes or more of a max out time, take it to the next level. Stop modifying (if you are). Push harder. ALWAYS max out your exercises to consistently take your endurance and fitness to the next level.
When I DO max out, don't just stop. Step into Modifying with Max 30 instead (let the water breaks be your time to stop and "rest" for a bit).
#2 – Max Out the Heart Rate!
After you rock your Max Out time in step #1, focus on your heart rate. The heart rate is the GUIDE to keeping you accountable to your Max 30 workouts. If your heart rate is low or you allow it to drop too low due to modifying/etc, it's your tell tale sign to STEP IT UP.
After all, Max Heart Rate = Max Calorie Burn = Max amount of fat loss.
I use this heart rate calculator as a guide to figure out where I need to be during my workouts. I then use a POLAR FT-7 watch (heart rate monitor) to keep me accountable!
#3 – Max out your NUTRITION
Yeah, I know…who would have though what it means to max out is to max out your nutrition. Let me say this once for anyone doubting why #3 is probably the MOST important:
I HAVE TRIED TO BEAT THE NUTRITION GUIDE BY NOT CHANGING MY DIET WITH OTHER PROGRAMS. I HAVE FAILED MYSELF 8 TIMES NOW.
Please, I'm BEGGING you – do NOT fail yourself like I did with myself. Take the time to ROCK the INSANITY Max 30 nutrition guide. I strongly suggest the INSANITY Max 30 Deluxe Kit for the purpose of getting the portion containers (and awesome abs workouts).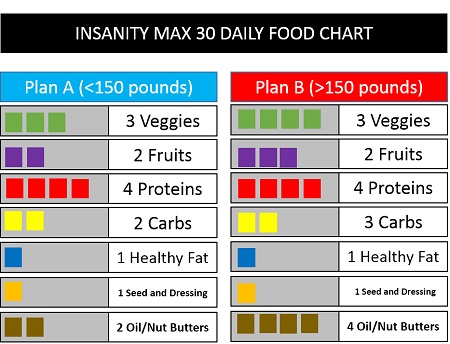 Be sure to check out my INSANITY Max 30 Nutrition Guide page to learn more about how to MAX OUT your nutrition. Also, stop by the Meal Prep page to learn how to meal prep, and see my daily foods list that I eat, including Shakeology.
If you found value in this post on how to max out with INSANITY Max 30, click the LIKE button below!
Yours,
Coach Bob