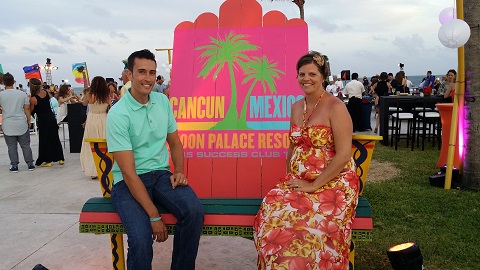 Really? I get paid to do this? There are times I have to pinch myself, like at our Beachbody Coach Success Club Trip 2015 to Cancun this past week. This is our second trip with Beachbody (last year was the SS Beachbody Coach Cruise!).
Because I am a Beachbody Coach and I met a few goals, I earned an all-inclusive expense paid trip to Cancun at the Moon Palace Resort. If you would have told me during my original P90X journey that I would be able to get paid and get free trips for getting in shape and inspiring others to join me, I would have said "Oh dude, that sounds like a scam!".
I'm glad I did this, and I'm glad for those who join me – this is a dream come true with the right focus and hard work.
Big Highlights of the Beachbody Coach Success Club Trip 2015
There were a lot of great highlights from the Beachbody Coach Success Club Trip this year that it's hard to know where to start!
First off, working out with people like Tony, Shaun T, and Autumn is always fun!!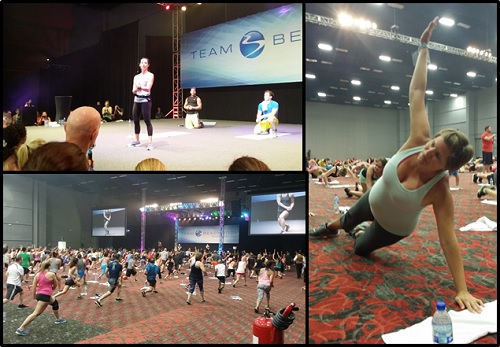 We also had the opportunity to taste real, natural Coconut Water! The guys in our resort were cutting down coconuts off the tree and chopped us both a coconut.
I am not a fan of actual coconut, but the coconut water tasted great.
Most of our trip we spent time talking to our other great Beachbody Coach friends and team, while spending a lot of time poolside and on the beach!
We also got to learn about the new CIZE Workout Program coming from Shaun T this summer. At first I thought this would have been another "Hip Hop Abs" workout, but once I saw the promo and the sample moves I'm sold!
And of course…one of the BIGGEST highlights was when both my wife and I got some face time with the trainers!
I was so excited to thank Shaun T for making an incredible program that helped me get my INSANITY Max 30 Results
We got to talk with Autumn during the final celebration party on the beach. Cristen was able to thank her for helping her get the 21 Day Fix Results. Cristen will be back at it again after she is done with her pregnancy 🙂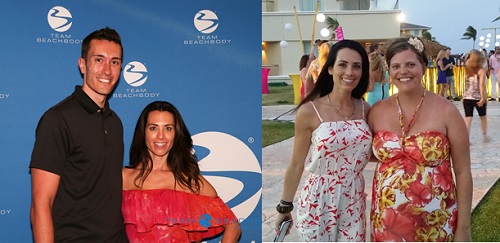 Other Pics from the Beachbody Coaching Cancun Trip
===>Click here to view the other pictures from our 2015 Cancun Trip
You may have to be logged into Facebook in order to see these photos.
A Little Disclaimer and Challenge for YOU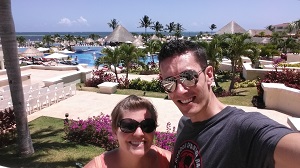 Never in my wildest dreams would I think that a company would give me a FREE vacation (my regular corporate jobs never do that!). Not only that, the friends, fulfillment, and health results I get from coaching are priceless beyond measure.
Family Vacation? Free????
That would have never happened without Beachbody. How you earn these trips is by doing the programs, sharing your story, and helping others get inspired to lose weight. Do that and follow my training and you'll be joining me on next year's trip (it's a cruise!).
I truly believe that anyone who enjoys the programs Beachbody produces (or needs an extra kick in the butt to stay motivated) could really benefit from becoming a Coach themselves. While this business does require you to put in some effort, what attracts me to it beyond the people is that YOU are in complete control of the outcome.
You control how much or how little you work this business. You control how much or how little you earn. You control how much or how little you learn and grow.
From a shy guy like me who used to struggle with fitness and finances, trust me…anyone can do this business.
If you have that urge to live a better life that has more purpose like I did, then check out our Beachbody Coach Video to learn more about coaching.
If you are ready to join one of the top teams in Beachbody and work alongside of me, first check out my private Beachbody Coaching video for free, and we'll chat from there:
Thank you for stopping by and checking out my recap of the Beachbody Coach Success Club Trip 2015.
Yours in Success,
Coach Bob